Right my curly girl method!!
My Facebook inbox has been on fire so I thought I would post what I do here in a blog!. Now what works for me may not work for you as there are many factors, hence why you have to Google and study the CG method but here is the basics. So I started my curly girl journey just under 2 weeks ago.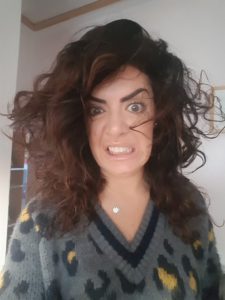 (1st CG wash and I was already ready to give up)
I have naturally curly hair but too much straightening and using the wrong products made me believe I'd lost my curly hair with age and damage, (how wrong was I)?. I studied the method for a while before I took the plunge believing washing my hair with conditioner was just wrong!…(again, how wrong was I)?.
I decided to embrace my curls after having my extensions removed and seeing just how curly my hair had grown in from the root after months of eliminating harmful sulfates and silicone's, aiming to keep my extensions in tip top condition. You can clearly see from the picture how curly the new hair was coming in and how straight the ends were after years off abuse off nasty products.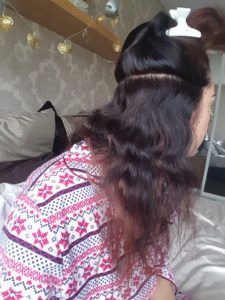 The idea behind the method is that you cleanse your hair in a "final wash" ritual to rid any coatings of shite on your hair. The wrong products leave coatings that weigh our hair down, make it dull, are not water soluble and basically ruin a curly girls life!. I used my clarifying extension shampoo for my final wash. What you use needs to be harsh enough to strip all the crap away so containing sulfates is always good. Next throw away ALL shampoo as you wont be needing that again and instead from this day forward shampoo with conditioner, yes conditioner!!! Crazy right? don't knock it till you have tried it. I wash with this CG friendly bargain beauty from Aldi and I scrub my scalp till it squeaks and trust me it does.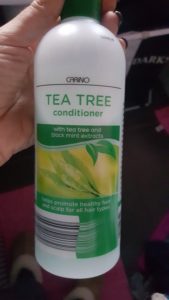 I then prefer to condition with a different CG friendly conditioner but you would not have to, that's just my choice, I like tea tree for washing. Please look up products that are CG friendly as there are far too many for me to list and I will only be listing what I use. I use Tresemme un done to condition, it seemed a popular choice!. All CG products are water soluble hence why you ditch the harsh cleansing and smoothing agents in shampoo and styling products, we don't need them to remove CG friendly products.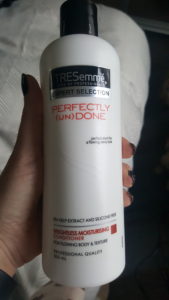 I don't rinse the conditioner fully out and scrunch out any excess water with a micro fibre towel as normal towels are too harsh. I run my fingers through or use a wide toothed comb. I then scrunch in MORE conditioner, yes more! Don't be scared of the conditioner, it will not make your hair greasy or weigh it down and your curly hair will love it. I then scrunch in either of these two gels which are both CG friendly.
Next is the PLOP, you wrap your hair in a T shirt encouraging the curl (you will need to you tube this). I only PLOP for as long as I have, sometimes 30 mins and sometimes over night, just depends.
Finally I diffuse my hair, its been years since I used a diffuser and it is my new bestie. You can of course let your hair dry natural!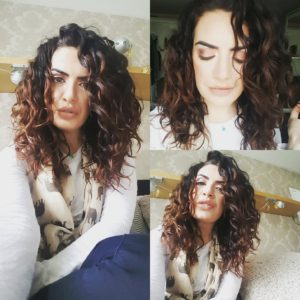 and that my friends is it, you can make its as complicated or as simple as you like but I promise you that just ditching the shampoo and washing with your CG approved conditioner will be a massive game changer !
Love and peace out, embrace your curls, I'm excited to see my results in 6 months never mind just 2 weeks.
Lisa xx