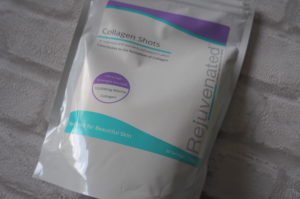 *Thanks to Dr Land I was given these collagen shots to try!. I'm always skeptical about these types of "drinks" because a.) they usually taste like utter "crap" and b.) you never seem to notice a difference when using them unlike a cream or lotion. Well let me tell you from the off, they certainly don't taste like crap which is refreshing and they actually taste pleasant, like blackcurrant. I was having one shot before bed every night along side my normal skincare regime. I noticed my skin, hair and nails were in much better condition. I get very dry skin on my body as I wear a lot of self tan but this product really hydrated my skin from the inside out. I also suffer pains in my knees due to arthritis but this seemed to have eased the pain and the only thing I done differently was hit the shots. My hair was thicker and more shiny and my nails were growing like grass which is was a pain as I was back for a gel manicure more regular than normal . Since I stopped using the shots over a month ago my dry skin on my body has returned. I recommend to try this product if you have any  skin conditions or feel your skin needs a boost. This product has great online reviews and all the details can be found below. If you would like to purchase this product please order through Novellus Asthetics a stockist. Rejuvenated collagen shots are £40 for a months supply
Rejuvenated – Collagen Shots – 30 Servings
Drink your way to a more youthful and glowing complexion with Rejuvenated's Collagen Shots!

New anti-ageing collagen drink, formulated by an Olympic worthy development team, claims to smooth away wrinkles form the inside out!
One serving of Rejuvenated's 'Collagen Shots' provides you with 10,000mgs of marine extract collagen – that's equal to between 20 to 30 typical collagen tablets a day! The fruit flavored drink consists of 100% natural marine collagen and acai berry which helps reduce premature ageing for just £1 a day!
After the age of 25, the body begins to lose its ability to create new collagen, reducing by 1.5% a year and by the age of 45 collagen levels can have reduced by as much as 30%. The visible effects of this collagen reduction are the appearance of wrinkles, fine lines and dry skin, which we know too well are associated directly with ageing. With statistics like this, is it is no wonder that no anti-aging system can be effective without an adequate supply of collagen!
True skin health starts deep within and supplementing collagen levels with Collagen Shots will improve elasticity and help to give a more youthful appearance.
10,000 mgs marine collagen, hyaluronic acid, acai berry super antioxidant, combined with vitamin B3, B5, C with zinc and copper.
Boost levels of peptide rich amino acids and improve the skin's tone and texture with Collagen Shots active ingredients. Reduce the appearance of tell tale signs of ageing.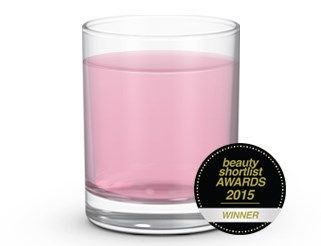 Celebrity Makeup artist Daniel Sandler says:
"Taking care of your skin starts from within, and I've found Collagen Shots so effective in helping my skin appear smoother, younger and softer. I apply topical moisturisers every day, but use less than before as my skin is in such fantastic condition thanks to this miracle powder."
Directions:
10 grams (10,000 mgs) of collagen per serving, take once per day (mild berry-flavour)
To get the best benefits from Collagen Shots take daily, ideally half an hour before going to sleep at night, this is when cells are renewing. Alternatively have on an empty stomach either first thing in the morning or before a meal.
Put one scoop in a glass and fill with 200 – 250ml of water (or preferred beverage), whisk with a fork, allow a minute for collagen to dissolve – whisk again and drink.
You could use a small blender or shaker for mixing.
Caution: Not suitable for people with fish or shell fish allergy
Ingredients:
Marine Collagen: Collagen is the most abundant protein in the body and supports skin health and its elasticity, taking it as a drink is the perfect way to supplement diminishing levels as we get older. If you are deficient in iron or vitamin C you would take a supplement so this is the perfect way to improve your skin but take a look at the added benefits with our Super Hero Collagen Shots. Collagen contains many amino acids (proteins) and each one has it's own fantastic benefits, read here for more information on the top 15.
Açaí Berry: A super food with over 19 amino acids itself, including essential fatty acids for skin health and vitamins A, B1, B2, B3, C and E. Açaí Berry was our antioxidant of choice as it has shown to be key in improving arterial health, allowing for better blood supply to skin cells. It is high in essential fatty acids ad antioxidant properties.
Hyaluronic Acid: Hyaluronic acid (HA)has often been called the fountain of youth, it can hold up to 1000 times its own weight in water and provides a cushion filler between the cells. Scientific studies have shown that Hyaluronic acid improves skin hydration and helps to stimulate the production of collagen. It has several other key properties, playing a key part in joint health, supporting the vitreous fluid in the eyes and helping in the reduction gum disease
Vitamin B3 (Niacin): Vitamin B3 is essential for the metabolism of carbohydrates, fats and lipids in the body and is required to produce energy. Niacin actually reduces 'bad' cholesterol and triglycerides and increases 'good' cholesterol. It can help in the battle against heart disease.
Vitamin B5 (Pantothenic acid): Vitamin B5 is water soluble and is essential to synthesise coenzyme-A and helps to release energy from the food we eat. It is also key for production of red blood cells and affects hormones from the adrenal gland
Vitamin B6 (Pyridoxine): Vitamin B6 or Pyridoxine, is required for balancing hormone changes in women, assisting the immune system and the growth of new cells. It helps in metabolism and with good skin health which is one of the reasons we included it in Collagen Shots and is known to help with depression and helps to balance sodium and potassium levels.
Vitamin C (L-ascorbic acid): Vitamin C is an essential vitamin that protects the body against oxidative stress. Vitamin C plays a significant role in the healing of wounds and helps to fight off infections. It is believed that vitamin C widens the arteries helping to prevent high blood pressure and heart disease. Good levels of the vitamin help to lower cholesterol levels and traditionally it was used to prevent scurvy. It is involved in the production of Collagen and in the effectiveness of Collagen Shots