So that's all the packets filmed for my new beauty show. Not sure why they call them packets but that is what they are called in T.V. land and mine consist of me visiting salons experiencing beauty treatments and getting the inside story from the professionals. Not your usual manicure or pedicure mind you but more unusual treatments. I have the rest of the show still left to film but I am so excited for it to be on the telly box soon.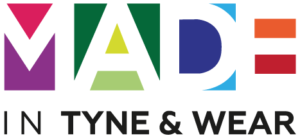 Friday I visited a brand new clinic in Jesmond called 1 Benton Tce. Think of it as a one stop shop for all things beauty, from hair styling to lasers to botox to fillers. Here I experienced the "iron man facial" which is hugely popular with celebrities and consists of wearing a light therapy mask which has many benefits, however I really don't want to say too much as I want you to tune in to find out more but it was a canny impressive piece of kit!
Tuesday I visited Newcastle Hair and Beauty in central Newcastle for a Hydra facial which again is a celebrity favorite. It is a 7 step medical facial but again I really don't want to say too much, however what I will say is that results are instant and my skin has never ever felt so clean and fresh…eeekkk right that's too much, you will just have to tune in and find out about all of these amazing treatments.
Ill be sure to let you all know when Confessions of a Beauty Addict will air on Made in Tyne and Wear!